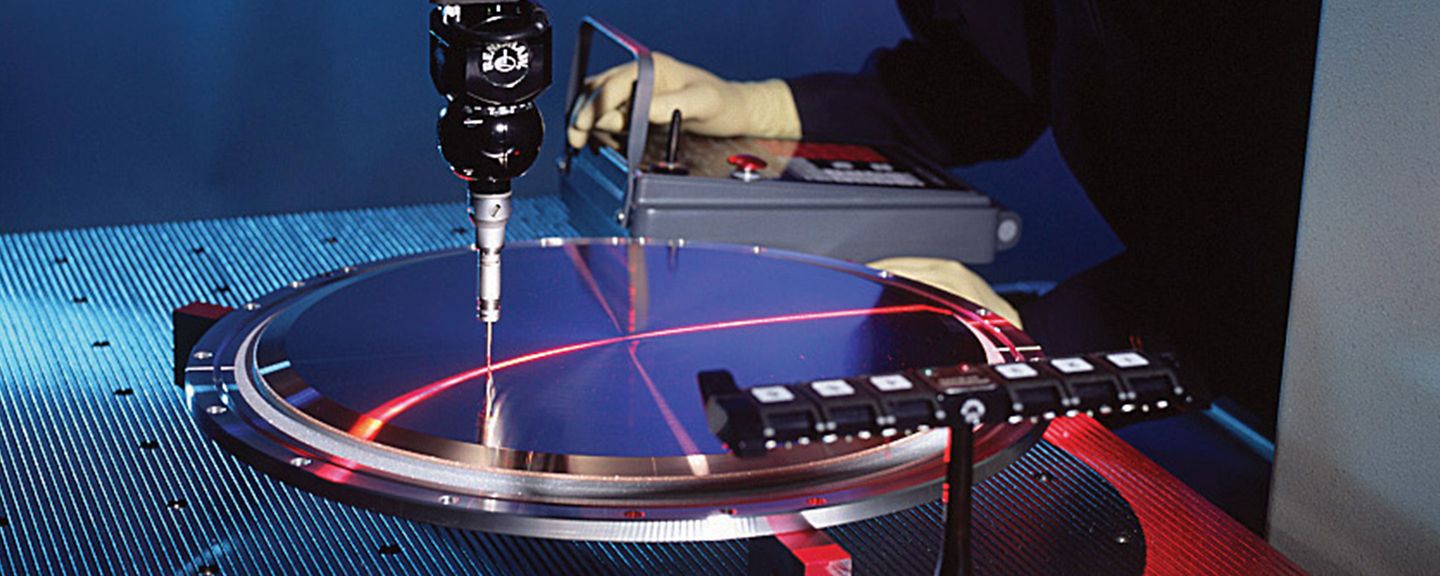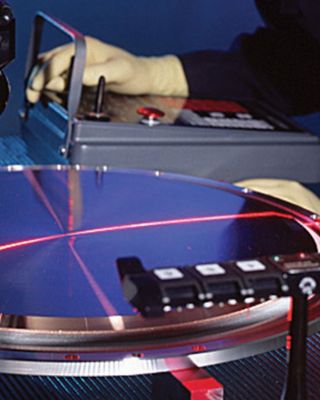 TARGETS, COIL SETS, METALS
Dependable Supply
Supply chain reliability is what you need to keep everything running smoothly. Trust Honeywell Electronic Materials (HEM) to consistently deliver a superior quality product made with unmatched levels of precision and ultra high-purity materials. Our sputtering targets, coil sets and high-purity metals fulfill your exacting manufacturing requirements for semiconductor front and back end packaging needs.
Our vertically integrated metals production ensures:
Ultra High Purity
Deep bench research
Consistent composition of all metal products
Help with custom solutions
Contact us for more information and specialty manufacturing for the Semiconductor and Photovoltaic industry.
Products
Targets
Coil Sets
Metals
Trust Honeywell Electronic Materials (HEM) to consistently deliver a superior quality product made with unmatched levels of precision and ultra high-purity materials.
Read More

REDUCE DOWNTIME, INCREASE TARGET LIFE
Consistent target composition keeps your manufacturing running. By owning and operating metal refining and purification processes, we ensure that our metals have the lowest particulate counts in the industry, with the most consistent microstructure control down to the sub micron level.
We can meet your demand. Our metallurgical expertise enables us to produce targets that are ergonomically lightweight made with the highest quality metals. They are manufactured for the majority of original equipment manufacturer designs (OEM) found in physical vapor deposition (PVD) applications. We've increased targets production capacity, as well as our internal capacity to produce the copper, cobalt, titanium, and tungsten raw materials used to make the targets.
When you work with the world's largest manufacturer of sputtering targets for the semiconductor industry, you can maintain your competitive edge. Our dedicated research teams in Spokane have the application knowledge and experience to help you design your next generation products.
And as the need for targets in photovoltaic industry grows, we have the technical capabilities to match your needs as well. Our technology offers customized designs with:
Major metals– AI/Ti, Cu/Ta, CoWTiW, TiAL
Semiconductor front end, Under-Bump Metalization (UBM)
Through silicon-via (TSV)
Patented ECAE technology ultrafine grain size
OPTIMIZE MANUFACTURING OUTPUT
Our high quality and ultra purity dedicated coil sets are precision manufactured to exacting OEM specifications and quality standards. They make the best performance possible in your manufacturing process.
As a Best Known Method (BKM) supplier, we ensure timely delivery of product that's manufactured to your specifications. Work with the leading supplier of high-purity coil sets for Applied Materials Inc VECTRA™, ELECTRA® and EnCoRe process chambers.
A full range of 200mm and 300mm coil sets in Titanium (Ti), Tantalum (Ta) and Copper (Cu), are available in a variety of configurations, purity and surface treatments.
Coil sets are high-purity consumable products used for certain Physical Vapor Deposition (PVD) processing. Our consistent reliable fabrication of high-purity metals to coil sets keeps your manufacturing working at optimum outputs.
OUR COIL SETS FEATURE:
Controlled grain size
Clean room packaging
Proven metrology
Analytical capability
HIGH PURITY METALS, DEDICATED REFINER
In addition to feeding the supply chain for targets, we sell high-purity metals for electronics, aerospace and other exacting industries. Through years of research and testing, coupled with breakthrough metallurgical technology, Honeywell Electronic Materials (HEM) delivers the higher device yields and lower particle performance you need in Titanium, Copper, Cobalt, Tungsten and Aluminum
Because we're a vertically integrated, dedicated refiner and supplier of high-purity metals, we ensure ultra high-purity and the consistency of metals used upstream of your supply chain. Every critical production step that is used in metals manufacturing is completed in our own facilities.
REFINED TO LEADING INDUSTRY PURITY LEVELS
Our reliable, precise metal and alloy compositions guarantee consistency. Consistent alloys composition can deliver the product performance you need every time.
Purity:
Titanium: purity up to 5N5 and oxygen content below 100 ppm
Cobalt: purity up to 5N High PTF
Copper: purity up to 6N
Aluminum: purity up to 5N5; alloyed with Si and Cu
Nickel: purity up to 4N85, NO spit
Titanium sponge: purity up to 3N5, Sodium reduced with nickel less than 5 ppm
Titanium electro refined Crystal: Purity up to 99.999% metals, plus salts, as a dendrite with Oxygen < 100 ppm
We're also the world's largest supplier of 99.999% pure titanium for semiconductor applications and Titanium Mill Products.


$('body').append(` `);