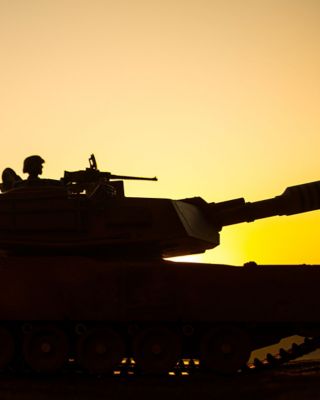 VEHICLE ARMOR
Spectra Shield®, Gold Shield® and Gold Flex® composite materials meet the broad spectrum of performance, weight, cost, and environmental requirements for complex and demanding vehicle armor designs.
VIPs, police and law enforcement and military use our vehicle armor in:
Fixed- and rotary-wing aircraft armor
Light tactical vehicle and large ground vehicle armor
Fast boat and littoral combat ship armor
VIP armored vehicles
Vehicle armor made with our ballistic composite materials is:
Lightweight for increased travel time, distance, maneuverability, and load transport
Strong to withstand a wide range of threats
Designed for improved survivability and mission completion
In addition to supplying the ballistic materials, we also provide custom panel manufacturing for our customers. By utilizing our testing and panel manufacturing, your design to delivery time is shortened and you're protected that much sooner.
Talk to a Technical Support Expert to start your next design
Products
Brochures & Sell Sheets
Spectra® Fiber Protective Armor Materials | brochure

$('body').append(` `);