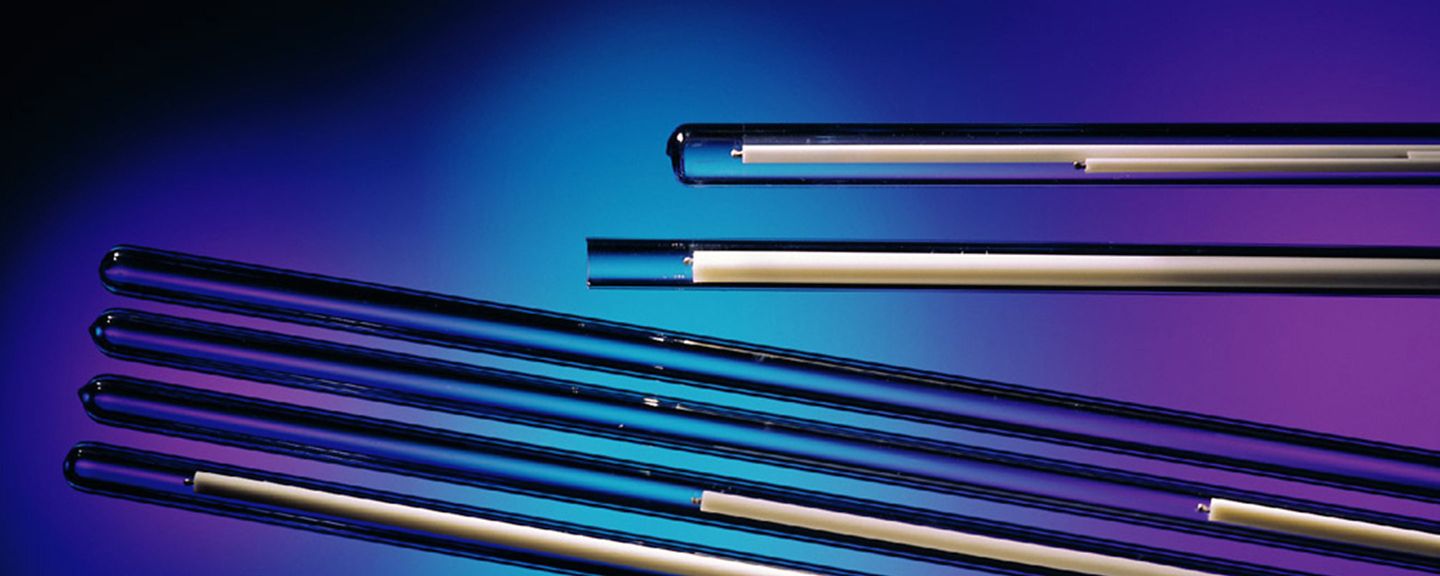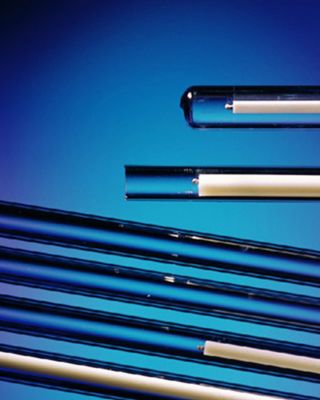 PRECIOUS METAL THERMOCOUPLES
Make the Most of Limited Lifespan
Precision temperature consistency allows our precious metal thermocouples to make repeatable manufacturing processes a reality, delivering consistent products to your customers. Our thermocouples are known for reliability and quality in the semiconductor industry.
Drift happens, but it's virtually undetectable from outside the process. Because of this, all thermocouples have a limited lifespan and are replaced periodically. Honeywell thermocouples are calibrated to correctly replace your originals. Our precision calibration methods directly compare your thermocouples to Industry standards.

Redesign with Honeywell
To extend the lifespan of thermocouples, our experts can collaborate directly with equipment makers to redesign and re-engineer thermocouples.
Contact us for more info about working together.
Products
Thermocouple Types
Calibration
Services
Our thermocouples are known for reliability and quality in the semiconductor industry.
Read More
PRECISION TEMPERATURE MEASUREMENT
Our 99% customer acceptance rate, high quality and accurate calibration can help reduce downtime in your processing applications. We use premium grade wires in our thermocouples, which ensure tighter temperature control and lower deviation between lots to help you maintain a higher repeatability rate.
PROFILE THERMOCOUPLES
Profile Thermocouples are essential for characterization of diffusion furnace process tubes. HEM custom manufactures thermocouples to fit every furnace type and requirement.
SPIKE THERMOCOUPLES
Spike Thermocouples serve the critical control function in diffusion furnace processes. HEM manufactures spikes to OEM specifications. We can help you design custom spikes to meet specific temperature requirements.
APPLICATIONS
Profile and spike thermocouples are vital components used to measure temperature in diffusion, Low-pressure Chemical Vapor Deposition (LPCVD) and Directional Solidification System (DSS) furnaces manufactured by OEMs. Calibrated thermocouples are used in conjunction with spikes for furnace characterization and control.

PRECISION ANALYSIS BACKS UP OUR PRODUCT INTEGRITY
Honeywell Electronic Chemicals maintains state-of-the-art analytical capabilities within our manufacturing facilities. We also develop our own proprietary methodologies to conduct analyses with extremely sensitive detection limits (down to 5 ppt levels).
Basic conditions and capabilities are the backbone of wet processes. As device geometries continue to shrink and efforts to reduce defect densities grow, so has the demand for ultra high-purity chemicals. With over 30 years of experience in the production and purification of these chemistries, we offer a suite of finished products with down to 10 part-per-trillion (ppt) impurities.
On-site laboratories are certified to class 10,000
Samples are handled and prepared in class 100 and class 10 environments
Detection levels for a variety of high-purity chemicals range from 1 ppb to 5 ppt depending on sample preparation and analysis techniques
Detection levels for a variety of high-purity chemicals range from 1 ppb to 5 ppt depending on sample preparation and analysis techniques
Gauge studies, correlation studies, and verified spike recoveries all traceable to NIST standards assure optimum accuracy
All analytical data is maintained on a Laboratory Database, and linked for charting
METALS RECLAMATION – THERMOCOUPLES EXCHANGE (SWAP) PROGRAM

Each thermocouple contains precious metal that you can leverage. Honeywell Electronic Materials (HEM) offers a SWAP program that allows your business to trade-in used thermocouples for brand new ones without the need for scrap credits. Our standard service provides customers the convenience of instant metal credit.

With the Honeywell SWAP progam, you get a new thermocouple every time which ensures that there are no homogeneity problems from used wires. It's also a very flexible program – you can exchange one type of thermocouple for any other.

Contact us for more information about how you can take advantage of our SWAP program and keep the same price for an extended period of time (1+ years) without being affected by the precious metal market fluctuation.

RECALIBRATION AND REPAIR

Our repair and recalibration service is a complete evaluation of a thermocouple for breakage, contamination and wire damage. New junctions are formed and the wire is calibrated in our proprietary calibration system. We reassemble the thermocouple with new parts as needed.

Each thermocouple goes through a rigorous final inspection, which includes electrical testing. Finally, individual thermocouples are sealed in plastic and placed in our custom packaging.

Contact us for more information about our repair services.

$('body').append(` `);