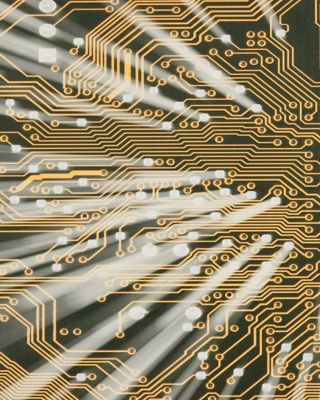 LOW ALPHA MATERIALS
Low alpha packaging solutions are critical for reliable production of high-performance semiconductor devices. Honeywell RadLo™ materials include solder material of various low alpha grades for devices challenged by soft errors.

Honeywell Electronic Materials continues to invest heavily in basic research as well as the development of new refining techniques and better metrology. Our research on alpha emitter distribution and transport properties has shed light on why increases in alpha emissions have been observed in packaging materials after manufacturing. The learning from this research has been incorporated into our production process in order to ensure that our packaging materials reliably meet alpha emission specifications. Read the white paper.
Product Information
Technology Leader
Enabling High Performance
Low Alpha Plating Anodes
Soft Errors
TYPICAL APPLICATIONS
RadLo materials are used in advanced solder bumping applications such as solder microspheres and copper pillar solder caps. These features are common in advanced flip chip and 3-D wafer-level chip packages.
These materials are located closer to sensitive device features, which means that their alpha emissions are often the root cause of soft errors. RadLo's low level of alpha emissions results in a significant reduction in soft error rates.
PRODUCT OFFERING

RadLo materials are available in various form factors, including pellets and ingots for solder feedstock, plating anodes, and plating solution materials. Our solder feedstock is used to create solder microspheres and solder paste. RadLo materials are manufactured to meet purity levels of at least 4N (99.99%) and are processed in our facility in Spokane, Washington.
Honeywell's Manufacturing Role in Low Alpha Materials
ALPHA GRADES

RadLo materials are available in two low alpha grades:
Low alpha grade (<0.01/counts/hr/cm2)
Ultra-low alpha grade (<0.002/counts/hr/cm2)
PRODUCT TYPES
Pb-free solder feedstock
Tin-based anodes for plating systems
Sn-MSA plating solution material
CUSTOM DEVELOPMENT
Our development team can partner with manufacturers of electroplating systems to create custom alloys for all form factors.
Contact us to learn more about our product offerings.
HONEYWELL'S LOW ALPHA TECHNOLOGY LEADERSHIP
We are the leader in alpha flux measurement and the development of Pb-free low alpha products.
In 2004, we led the industry in proposing standards for alpha flux measurement. These standards established a basis for comparison across industry participants rooted in best scientific practices and were adopted by JEDEC in 2011.
Our experience in manufacturing low alpha materials spans more than two decades. During this time, we've successfully developed proprietary refining techniques and significantly advanced our capabilities in metrology.
REFINING TECHNIQUE
Our proprietary refining technique selectively removes alpha-emitting isotopes. This enables our materials to reliably meet ultra-low alpha grade (less than 0.002 counts/hour/cm2) and satisfy the critical alpha emission levels required of advanced flip-chip packages.
ADVANCED METROLOGY
We employ state-of-the-art metrology across our supply chain to ensure precise measurement of alpha emissions. At extremely low alpha emission levels, measurement of alpha flux is difficult due to the effects of contaminants and background radiation (see chart below). Robust processes controls are required to accurately distinguish material emissions from background emissions.
Contact Us for an explanation of how our technology helps meet your low alpha needs.
Our advanced refining processes and metrology ensure that our materials reliably meet low alpha specifications. Along with its superior performance, RadLo's low cost and ease of integration makes it the soft error solution of choice. Alternative solutions to soft errors are ineffective and do not address the root cause of the problem.
RadLo materials represent the best solution for reducing soft error rates.

Design changes and shielding of sensitive areas of the device are no longer practical due to geometry constraints. Error correction packages that are incorporated into software reduce the overall performance of the application.
Continued growth in flip chip packaging points toward the increased adoption of electroplating for wafer bumping applications. Honeywell is uniquely positioned to provide Sn- and Cu-based Plating Anodes for use in wafer bumping.
Honeywell RadLo Plating Anodes offer the following features:
Available in various low alpha grades
High purity (>99.99% pure)
Precision machined
Class 1000 cleanroom packaging
Honeywell Plating Anodes, backed by our robust supply chain and metrology capabilities, provide consistency and reliability in performance.

Our industry-leading expertise in low alpha materials means that our Plating Anodes can minimize the incidence of soft errors caused by wafer bumps in semiconductor device packaging.

Using packaging material with sufficiently low alpha emissions affords the simplest solution to problems caused by soft errors and does not present any integration or compatibility issues. Asking your supplier if they use RadLo is the only way you'll know that the best low alpha material available is used in your products.

Industry Needs

Soft errors are caused by alpha particles that penetrate transistor junctions of semiconductor devices. While soft errors are not permanent in nature, they can cause device malfunctions. This leads to performance issues and can be a serious problem in devices used in critical applications.

In the past, cosmic rays and other environmental sources were the primary cause of soft errors in semiconductor devices. However, as device geometries have decreased and design complexities have increased, alpha emissions from semiconductor packaging materials such as wafer bumps (below right) have become a greater concern. This is because at more advanced nodes, lower alpha-emitting packaging materials are needed (below left).

Our rigorously tested high-quality materials do not affect device performance or behavior and meet your low alpha packaging needs.

$('body').append(` `);