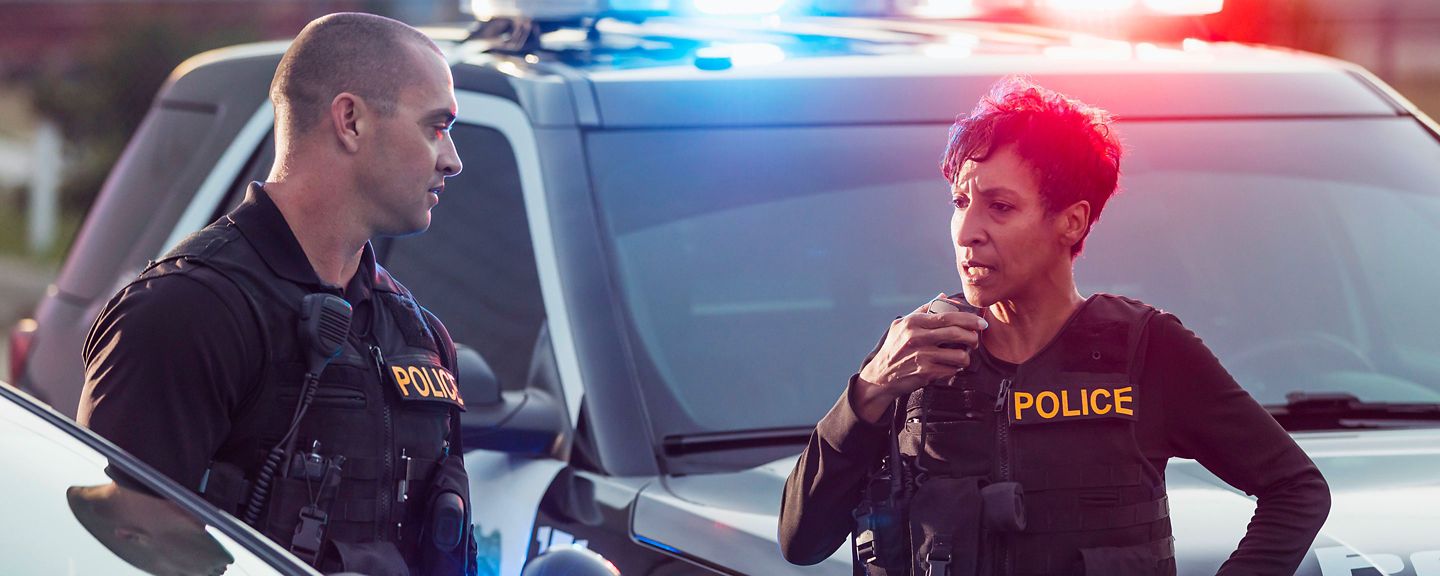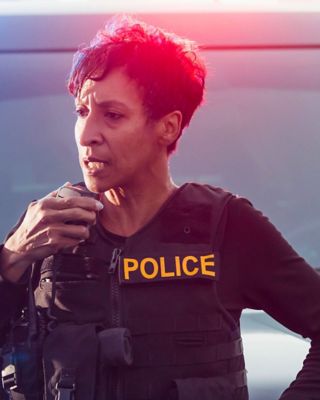 POLICE & LAW ENFORCEMENT APPLICATIONS
Law enforcement officers require the best in ballistic body protection, riot helmets and vehicle armor. Gold Flex® and Spectra Shield® ballistic materials are designed for protecting police from handgun, rifle, blade and spikes and other threats faced in the field. Our lightweight materials deliver comfort and flexibility unmatched for the performance of our body armor and helmets. Our customers report that armor made with Honeywell ballistic products are more comfortable, leading to increased use and protection. And our custom panels are used for armored vehicles in various scenarios.
Our customers can take advantage of our full-scale prototype manufacturing. and testing facilities. Our ballistic applications lab delivers:
• Vest and helmet pattern design guidance
• End-article testing (ballistic and non-ballistic)
• Prototype helmet manufacturing
VIDEO
Honeywell Spectra Shield®
See the stopping power of body armor vests made with Spectra Shield fiber. Spectra fiber for ballistic protection is fifteen times as strong as steel, giving the user safe, effective, and lightweight comfort.
Talk to a Technical Support Expert to start your next design
Products
Body Armor
Helmets & Face Protection
Vehicle Armor
Resources
Soft and hard BODY ARMOR applications include:
Concealable vests
Tactical vests
Riot protection
Breast plates
Lightweight, high-strength materials offer:
Pistol and rifle threat protection
Blade and spike protection
Multi-hit protection
Backface reduction
Soft and hard HELMET & FACE PROTECTION applications:
Riot protection helmets
Anti-ballistic helmets
Performance and structural integrity:
Bullet protection
Fragmentation protection
Impact protection
Backface reduction
Dent protection from falling debris
Law enforcement and police VEHICLE ARMOR include:
Spectra ballistic materials for VIP and armored vehicles.
Lightweight for increased travel time, distance, maneuverability

Minimal impact on operability
Withstand a wide range of threats
Flexible materials mold to various shapes, fit in door panels
Require few- to no- mechanical changes to vehicle
Minimize changes to vehicle appearance
Reduce time needed for vehicle modifications
Spectra® Fiber Protective Armor Materials | brochure

Spectra® Ballistic Materials Technologies for Helmets | brochure

Spectra® Ballistic Materials for High-Performance Body Armor | brochure

Honeywell Gold Shield® MT | datasheet

$('body').append(` `);